In order to change your back office language settings, click on the language button at the top right of your page, between the suitcase icon and your first name.
You will then be able to select another language.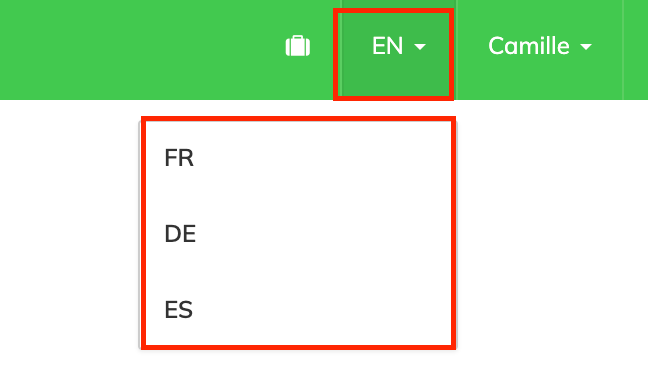 If the language you are looking for is not available, please contact our International Customer Care Team at international-support@jobteaser.com and ask to add another language to your back office.