Watch the tutorial below and learn what is a schools and universities list and how to create one:
If you are used to targeting certain schools and universities, it's recommended to create a schools & universities list in advance, as this will enable you to save time when publishing your job ads.
You will then be able to apply this selection of schools and universities with a single click when you publish a job ad for a specific target group.
In order to create a schools and universities list, go to the 'Settings' section of your back-office. Click on "Universities list".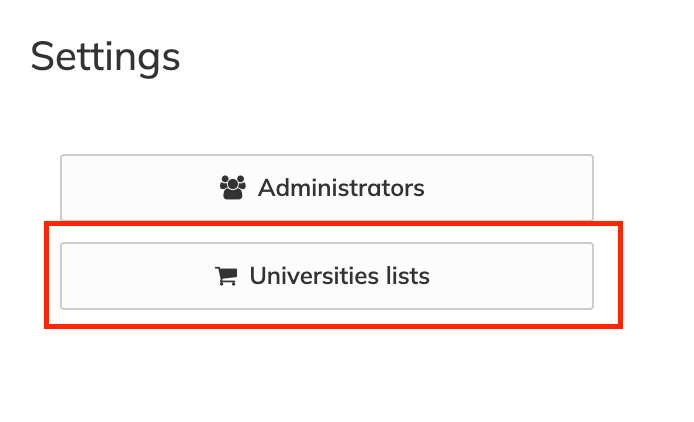 Name your list (i.e. "Business schools") and click on the 'Create a list' button.

Then, select the schools and universities you want to add to your list. In order to do this, you can type their name in the search bar or use the 'Uni Types' and/or 'Country' filters.

In addition, you can choose to select only schools and universities that have a partnership with JobTeaser, and therefore a Career Center, or to select all schools and universities our users come from.


To finalize the creation of your list, click on 'Validate'.