After you've created a Shortlist, it will be listed in the "Shortlist" tab in your back-office.




From this tab, you can easily manage candidate applications who have replied "interested" to the shortlisted job ad. By clicking on the name of each candidate, their CVs will be opened. From this interface, you can choose to accept or refuse the profile.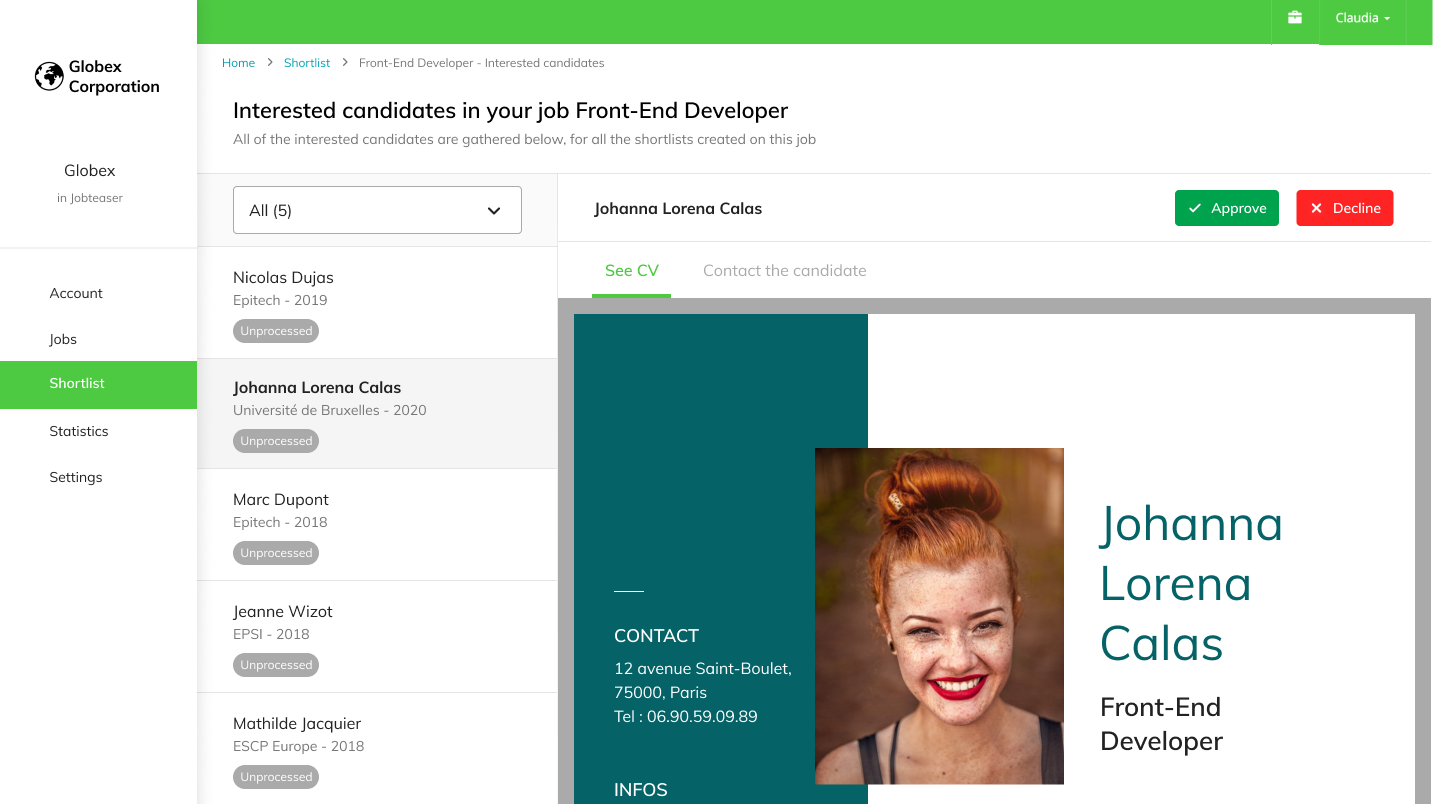 When accepting or refusing a candidate profile, no email will be automatically sent by the JobTeaser platform.

If you wish to notify candidates of your decision, a standardised email will be proposed to you, which can be modified from this same interface: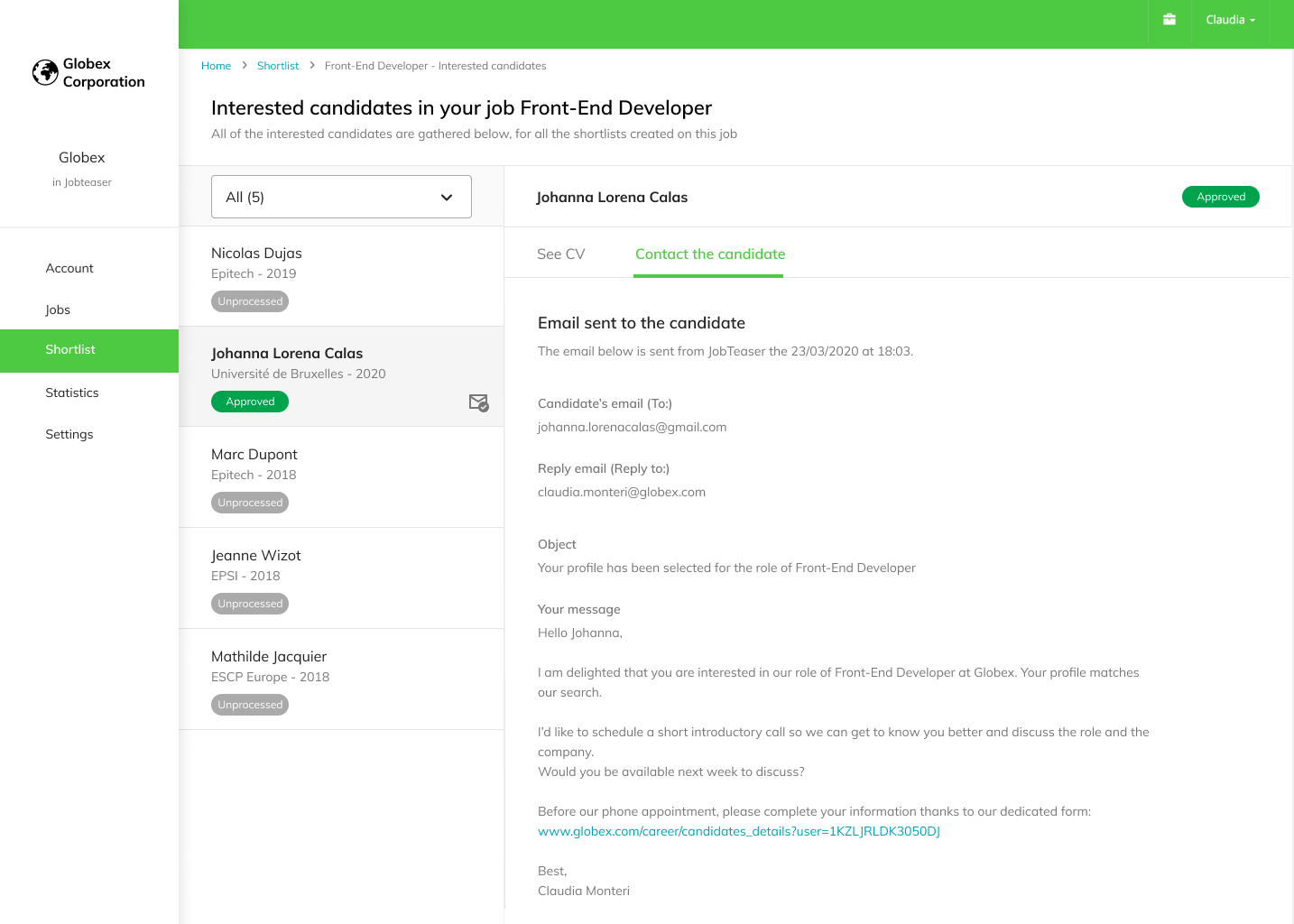 You also have the option to hide your email address, or replace the sender address with another recruiter's (or generic) email address.

All decisions concerning Shortlist candidates will be saved in the JobTeaser platform. They remain accessible at all times, regardless of the application status (accepted, refused, contacted or not).

The only thing left to do is to interview your Shortlisted candidates!