When you set up the registrations for your event via JobTeaser, you can manage the registrations from your back-office.
You can see the number of registrations (confirmed and waiting list) in the 'Applications' column on the dashboard of your 'Events' module.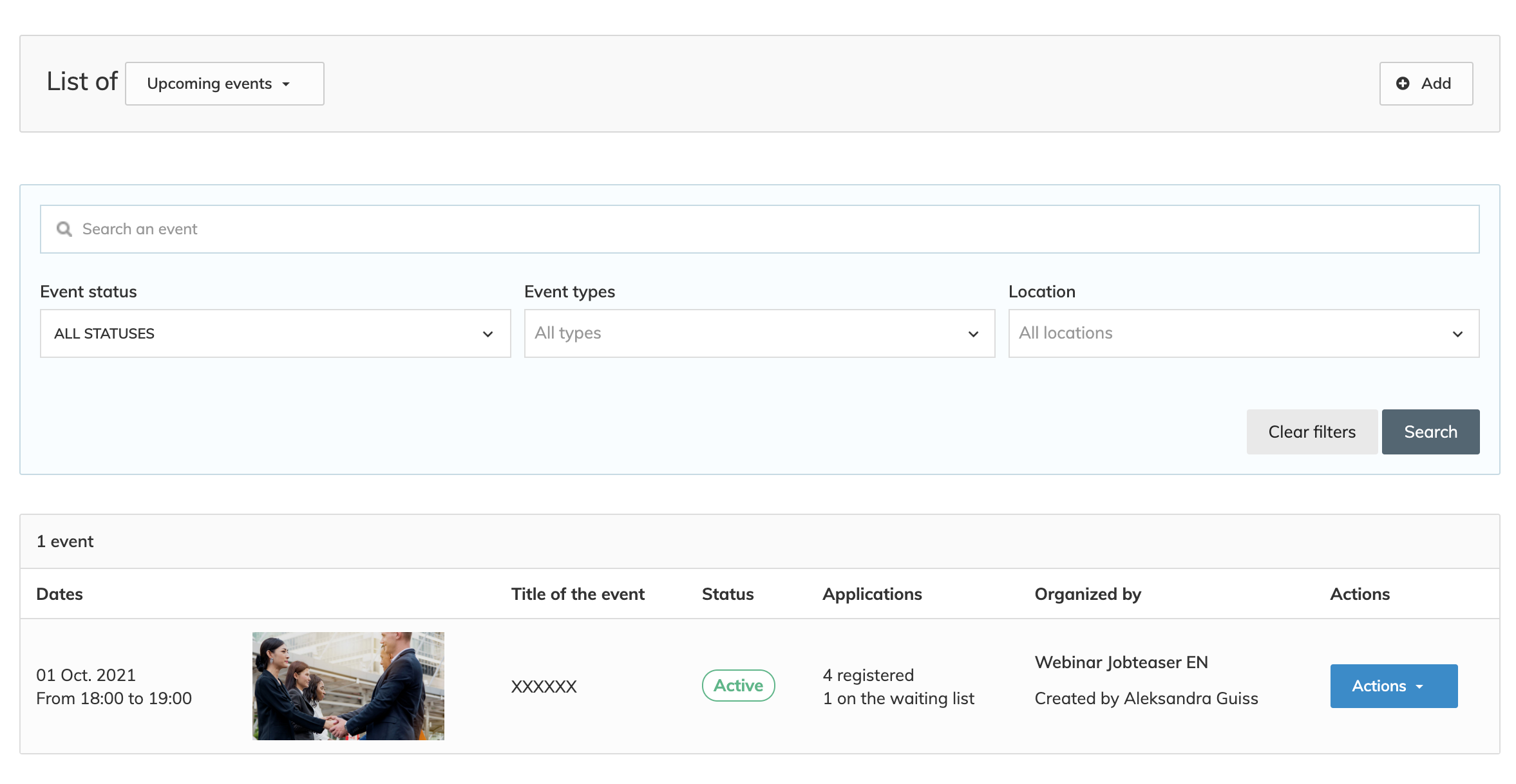 To access more information, click on 'Action' and select 'Manage registered users'.


From this page, you can see the school and status of the registered users:

- Confirmed: users who signed up for your event.
- Waiting list: users who are on the waiting list.
- Cancelled: users who have cancelled their registration.

You can also filter the registered users by typing keywords in the search bar.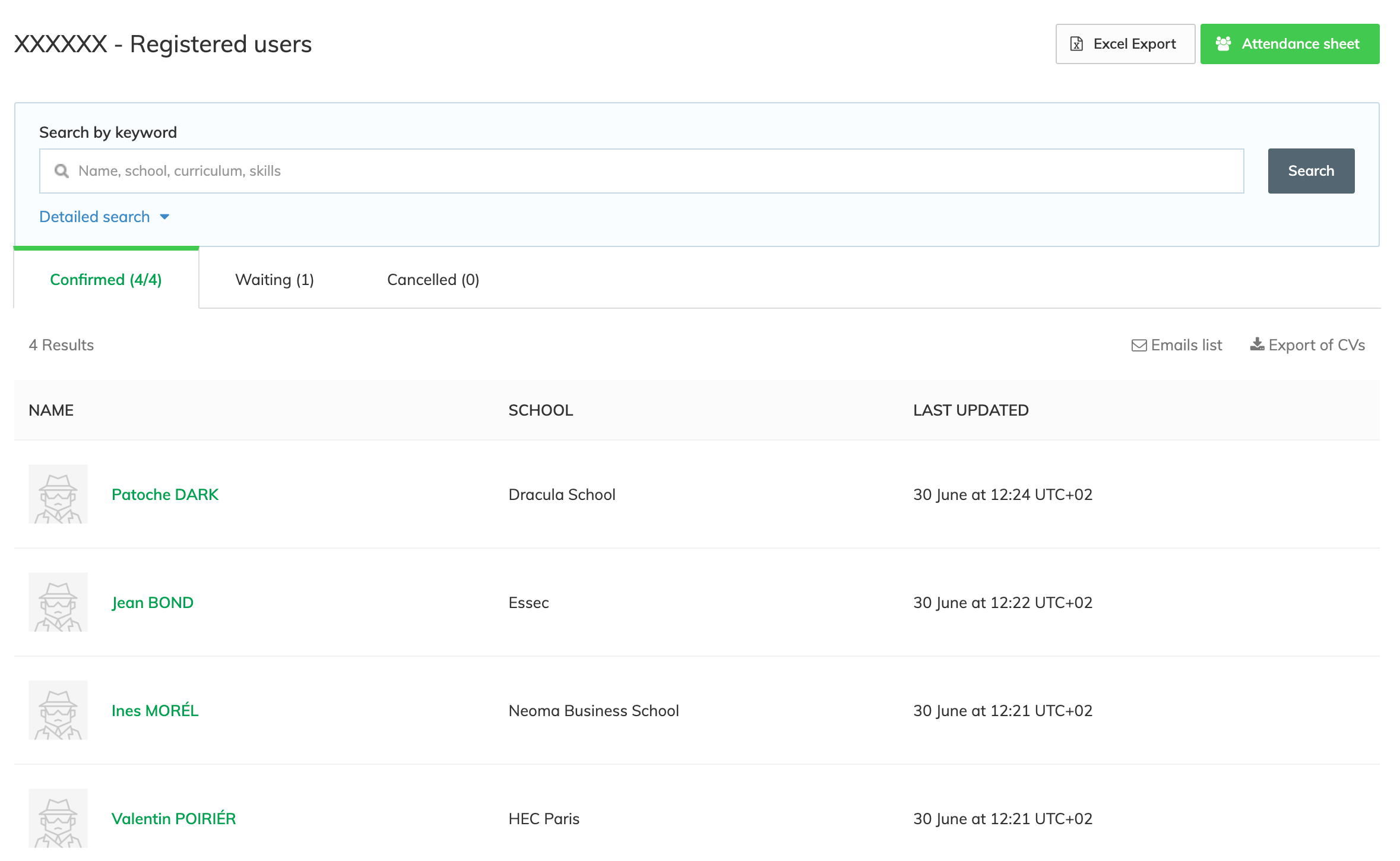 By clicking on the name of the students, you will access more information and you will be able to download their CV.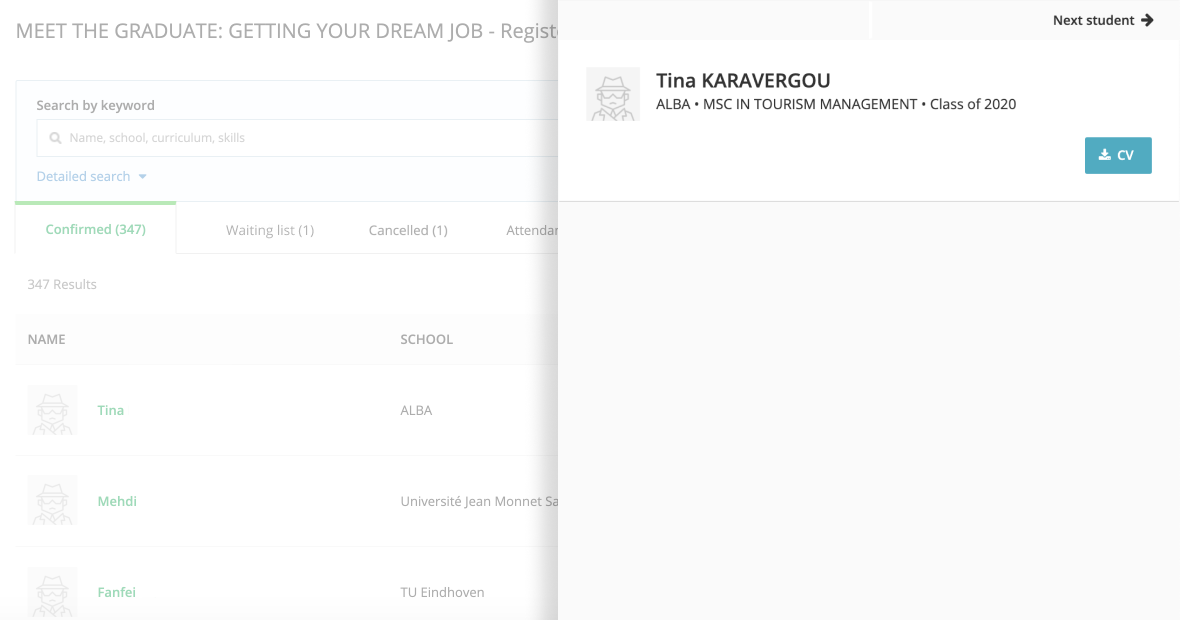 You can receive by email an export of all the registered students by clicking on the 'Excel export' button.
You can also receive by email the list of registered users emails or CVs by clicking on 'Emails list' or 'Export of CVs'.



Finally, you can use the attendance sheet as a sign-in sheet on the day of your event by clicking on 'Attendance sheet'.

The column on the right side of the table enables you to indicate whether or not a student was present during an event. This information will also appear in the event Excel export.