Contents:
Targeting a job ad before publishing it
Watch the tutorial below to understand how to target your job ads on JobTeaser!
When publishing a job ad, you can restrict its visibility to a list of schools and universities.
If you do not have access to this option, please contact our International Customer Care Team at international-support@jobteaser.com.
If your job ad is already created but not published (= offline):
Click on 'Add a job ad' or 'Review and publish the job'


Click on 'Restrict the visibility of the ad to certain schools / universities': choose the schools and universities you want or directly your schools and universities list if you have one, validate and then publish the job ad.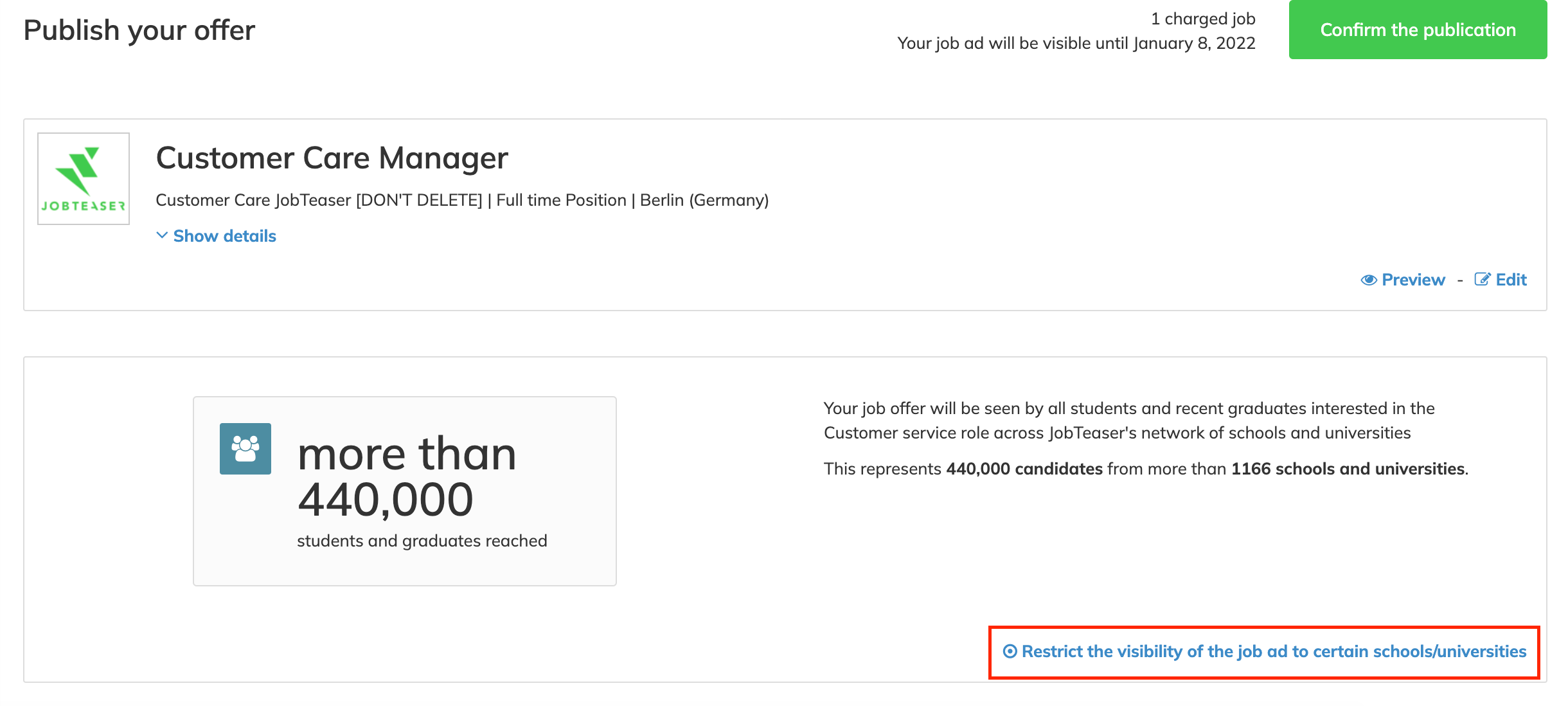 Note that a targeted job ad will only be visible in the Career Centers of the schools and universities you targeted and on the dashboard of the targeted students. It will not be visible on JobTeaser's website.
Therefore, keep in mind that targeting restricts the visibility of your job ads, so they could be less effective than if they were visible to all users on JobTeaser's website.
You will always have the option to remove the targeting from your job ad while it is online if needed.
To do so, go to the Ongoing section of your job ads, select the targeted job ad and click on 'More' and 'Restrict visibility'.


Then, click on 'Clear' and 'Validate the visibility'. Your job ad will then be visible in all the Career Centers and on JobTeaser's website.